If you regularly purchase different species of wood you may notice some surprising cost discrepancies when comparing Walnut to other species. Exotic imported species such as Mahogany can often cost less than Walnut. Many customers seem puzzled that a domestic species would be more expensive than a prized imported species, especially one that is as challenging to find sources for as Mahogany.
Why is Walnut Relatively Expensive?
The difference isn't between the availability on the market, but on the nature of the different trees. Mahogany trees tend to grow very large while Walnut trees do not. Mahogany also has a much longer growing season than Walnut does. So when you look at these types of differences, it's a bit easier to understand how the domestic Walnut wood could sometimes be higher in price than the imported Mahogany in spite of import costs.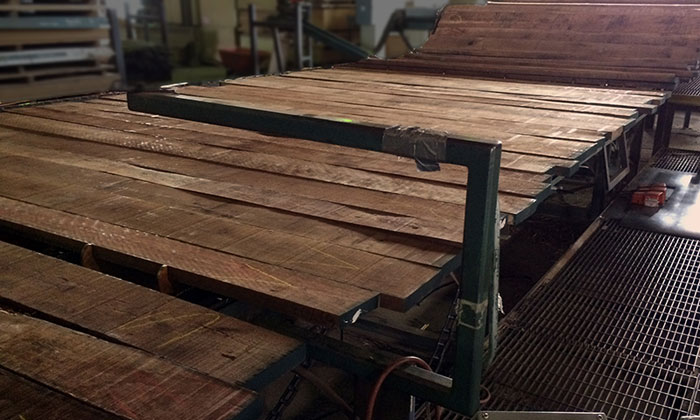 Walnut vs. Maple
In order to get an easier to follow comparison, let's look at the Walnut species compared to Maple, since Maple is another domestic species that readers of this article should be familiar with using. It grows in the same region as Walnut, but the two trees are extremely different from one another in several significant ways. For example, Maple is hearty, grows large quickly, and is a competitive tree. When Maple grows nearby other slower-growing trees, it has a tendency to become dominant.
If a Walnut tree grows too close to a Maple tree, the Walnut tree can end up small and possibly experience starvation as the Maple takes over the area. Walnut trees do best when they have plenty of room to receive sunlight. If trees from a more hearty species surround a Walnut tree, it normally won't reach its full growth potential. Under these conditions, a Walnut tree will typically only reach 30 to 70 feet in height.
Then there's the factor of heartiness. Maples are notoriously hearty. Maple trees are able to withstand plenty of wind compared to Walnut trees which are not very wind-resistant. This is another factor to consider when it comes to the cost of Walnut wood when compared to other domestic and imported species.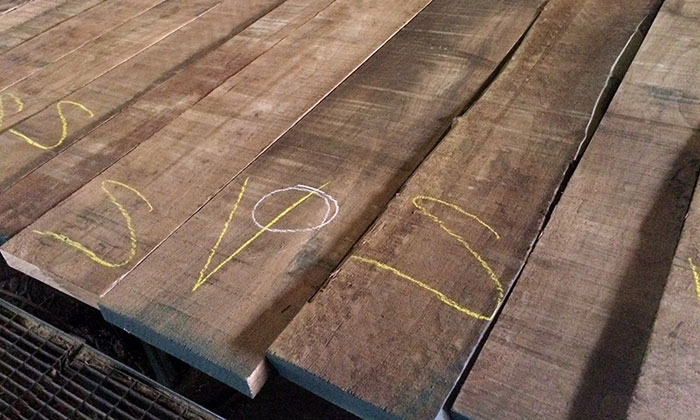 Walnut's Natural Challenges Translate to Lower FAS standards
The above-mentioned problems which Walnut trees face cause them to grow branches that are closer to the base of their trunks than other domestic species such as Maple or Oak. As a result, the FAS (Firsts and Seconds) grading system has been adjusted for Walnut. Wood without straight grain and that includes plenty of knots will qualify as FAS grade Walnut even though such conditions would not be considered FAS quality for similar domestic species. It's important for lumber dealers to explain this to customers who may not be familiar with the unique aspects of Walnut lumber. They'll need to understand that the grading system for this particular species is vastly different than for other species from the same growing region.
In spite of these peculiarities, Walnut is still considered a prized species by furniture makers. In this application, the knots, swirls, and variations of Walnut are considered to be a strength of the species rather than a weakness.
J. Gibson McIlvain Company
As an active supporter of sustainable lumber practices, the J. Gibson McIlvain Company (www.mcilvain.com) has provided fine lumber for notable projects throughout the world, including the Supreme Court, the White House, celebrity homes, fine musical instruments, the Capitol building, and the Smithsonian museums. For more information on J. Gibson McIlvain's lumber products and services, call Monday thru Friday toll free (800) 638-9100 to speak with one of their lumber representatives.