Keeping your pool's water clean is a crucial maintenance step. Besides the fact that navigating around dirt, debris, and bugs when you're trying to swim is pretty disgusting, failing to clean your pool water can actually make it a breeding ground for harmful bacteria. That's why finding a quality pool filter is a must for any responsible pool owner. In this series of articles, we'll take an in-depth look at the different types of pool filters and reasons why pool owners choose each one.
Sand Filters
First, we'll consider sand filters. Sand filters function by employing the use of sand to clean your pool's water. These filters are composed of tanks that hold anywhere from 50 to 300 pounds of sand. They use the sand to catch the dirt, debris, and other unwanted foreign material that gets into your pool water. As strange as it sounds, it's actually good to allow a sand filter to get a little bit dirty. That way, they're able to catch smaller particles. A somewhat dirty sand filter can trap 20-25 micron particles, while a sand filter that has been thoroughly cleaned can only catch particles that are 50 microns in size or larger.
Advantages of Sand Filters
1. Low Cost
Sand filters are popular for a number of reasons. For starters, many pool owners appreciate their affordable cost. They are the lowest priced type of filter you can buy, and they can last up to 10 years without needing to be replaced. When it is finally time for a new filter, they're also cost-efficient to replace. Even the sand is long lasting. You shouldn't have to get new sand for anywhere from three to five years.
2. Low Maintenance
Sand filters don't require much maintenance. This feature is a big draw for busy pool owners who would rather spend time enjoying their pool than dealing with the hassle of time-consuming upkeep.
3. Straightforward Operation
If you're a pool owner who appreciates simple, easy to use equipment, a sand filter may be a good option for you. You just set the valve handle to backwash before you plug in the filter. Then go ahead and plug it in. You'll see the water start flowing from the backwash port plug-in filter for just a short time. Then it should start to run clear. You can get backwash hoses in a number of different lengths ranging from 25 to 200 feet. After this, you unplug the filter again. Turn the handle on the valve to "filter." Then plug it in and filtration will commence. That's it. It's not hard at all. If you choose to purchase a sand filter, it should come with clear instructions that will fully explain the process. Follow the manufacturer's instructions on cleaning. Sand filters are normally cleaned chemically twice per year during the backwashing process.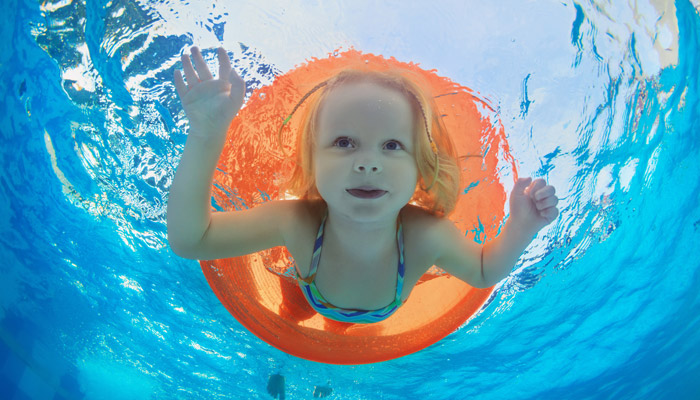 Disadvantages of Sand Filters
1. Least Efficient of the Varieties of Filters
The other two types of filters we're going to look at in our series do a more effective job of filtering small bits of debris out of the pool than sand filters do.
2. Water May be Wasted
The backwashing process can cause the water level to go down in your pool. After backwashing it's important to check your water and chemical balance levels and add water or chemicals as necessary.
3. A Possibility of Municipal Backwashing Restrictions
Some cities regulate or restrict backwashing. Before getting a sand filter you should check to see if there are any such restrictions in place in your local area.
In our next article, we'll look at the advantages and disadvantages of cartridge pool filters.
Read More About Pools
• What Pool Design is Right for You?
• What's So Great About a Pool? Our Top Ten Reasons!
Lyon Financial
Since 1979 Lyon Financial has made the backyard resort dream come true for over 400,000 families across the U.S. Through our solid relationships with more than 3,000 pool contractors and our continued commitment to putting our clients first, we have built a reputation as the first choice in providing pool financing solutions. For more information, visit lyonfinancial.net or call (877) 754-5966 today.