When it comes to costs you can eliminate by having an in-ground swimming pool, pricey vacations and stress-related problems (see Part 1) are only the beginning! Other health-related benefits and relational ones come with financial perks you may not have yet considered. All of those things can impact the actual cost of having an in-ground swimming pool installed.
Eliminate Gym Membership Fees
Okay, we get it: depending on where you live, you may not be able to utilize your outdoor swimming pool on a year-round basis. But even saving on gym membership fees during the pool-friendly months will put a pretty penny back in your pocket. The average gym membership fee of $50 to $60 per month can be eliminated at least part of the year, when you have constant access to your very own swimming pool.
Eliminate Health-Related Costs
As significant as they are, anxiety and depression aren't the only illnesses that can be assuaged by use of a swimming pool. And perhaps if you didn't have a pool of your own, you simply wouldn't take the effort to find a place where you can appreciate the benefits of water therapy. (Later, we'll consider why a private swimming pool is a healthier option than a public pool, anyway.)
As a low-impact form of cardiovascular exercise, swimming can help you reduce or avoid many health problems and, as a result, you can avoid many hefty medical bills and the related loss of income. In fact, for those suffering from joint pain or those who are pregnant, obese, or recovering from surgery, pool activities may be the safest form of exercise possible. Not only will the fun factor of a pool make you more likely to actually exercise in the pool, but you'll be less likely to cause other problems or injuries in the process.
Eliminate Entertainment Costs
When it's time for your child's next birthday party or a neighborhood gathering, you can eliminate the costs related to renting a public pool, bounce house, or room in a restaurant, when your back yard is already equipped with an in-ground swimming pool! Friends and family members of any age will appreciate the setting — and once you have your pool in place, it really won't cost you anything extra to add some great entertainment to your next shin dig. Unlike many other party venues, a pool is perfect for bringing adults, children, and teens together, with no one left out.
Also consider that when you have a pool party, you have a theme already in place, with no need for buying fancy decorations or other added expenses. If you tend to get a tad obsessive about all the details, refer back to how a pool helps you eliminate stress and stress-related illnesses and related medical expenses. Really, you're saving quite a lot!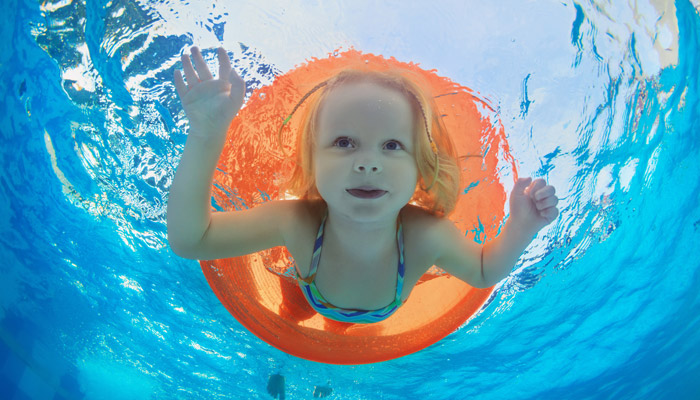 Continue reading with Part 3.
Read More About Pools
• Spotlight on Las Vegas Pools
• Orlando Pools: How Your Florida Pool Can Be the Happiest Place on Earth
Lyon Financial
Since 1979 Lyon Financial has made the backyard resort dream come true for over 400,000 families across the U.S. Through our solid relationships with more than 3,000 pool contractors and our continued commitment to putting our clients first, we have built a reputation as the first choice in providing pool financing solutions. For more information, visit lyonfinancial.net or call (877) 754-5966 today.