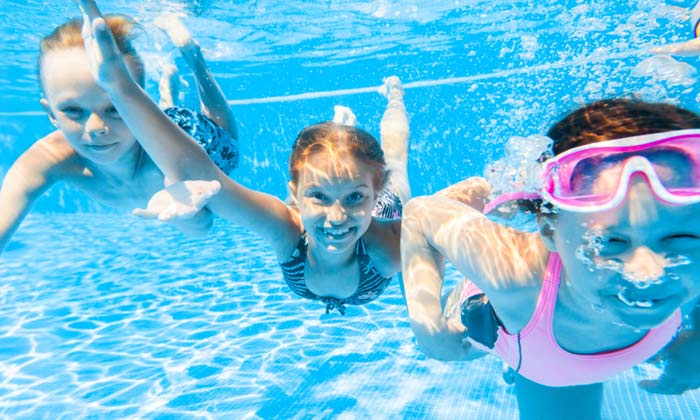 In our last article (see Part 2), we explained why adding dye to your pool water isn't smart. Now we'll turn our attention to another substance you should refrain from adding to your pool: liquid soap. As hysterical as a soapy, bubbly pool party sounds, the aftermath of such a stunt is not a laughing matter.
Don't Add Soap to Your Pool to Make Bubbles
Kids love a bubble bath, so what could be the harm in adding some soap to make bubbles in your pool? The answer is plenty of harm! First of all, a pool-sized bubble bath poses a pretty obvious safety risk. It all but completely removes visibility into your pool water. Imagine how awful it would be if someone drowned and went unnoticed all because you wanted to try a novel new pool party idea!
Another negative is the cost of cleanup. Did you know that to get rid of all that soap you'll have to totally drain the pool? If you can't completely drain your pool and refill it due to the type of pool you own, you may need to hire a professional service to take care of the problem. This wild little prank could end up costing you upwards of a thousand dollars.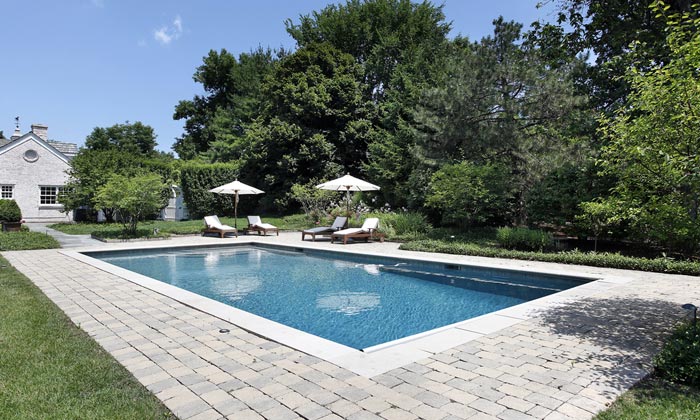 As you can see, tampering with your pool water, either by drastically changing the temperature, leaving out important chemicals, or adding unnecessary substances can be a bad idea. Next, let's look at some items around the pool that can cause a problem if they're used in the wrong way or placed in an unsafe area.
Don't Walk or Jump on a Pool Safety Cover or Mesh Cover
Pool safety covers are supposed to be strong enough to withstand the weight of a person who tries to get into the pool when it's closed for the winter. Some people have tried to walk or bounce on top of their pool's safety cover. This is a horrible idea for several reasons. First, these covers aren't designed to be deliberately walked on top of for long periods of time. They certainly aren't made for jumping and bouncing. As strong as they are, there's always the chance that you'll damage your cover if you misuse it in these ways. These covers aren't cheap. They can cost upwards of $1,500. You may even end up causing a panel to tear loose, causing you to fall through and get seriously injured or worse.
Getting onto a mesh cover is even more dangerous. These covers definitely aren't supposed to hold up a person's weight on top of them. If you ever were to venture onto your pool's mesh cover, it will immediately dip down under your weight, at which point you'll likely fall into the center of the pool. There, you'll find yourself in a couple of feet of water. You may end up damaging the springs that hold your pool cover in place and they'll need to be replaced. In short, walking or jumping on a pool cover isn't a good way to be entertained. It's an expensive accident waiting to happen.
Continue reading with Part 4.
Read More About Pools
• Backyard Pools: How to Find the Shape That Suits
• Surround Yourself with Sound
Lyon Financial
Since 1979 Lyon Financial has made the backyard resort dream come true for over 400,000 families across the U.S. Through our solid relationships with more than 3,000 pool contractors and our continued commitment to putting our clients first, we have built a reputation as the first choice in providing pool financing solutions. For more information, visit lyonfinancial.net or call (877) 754-5966 today.