We looked at an introduction to value engineering in consideration of the issues facing Teak, last time.  Now we'll look at a variation on that theme, as we look at boat-building designs created with Teak in view but being used for Walnut, instead. Our case study involves a customer making a switch from Teak to Walnut for a yacht cabin.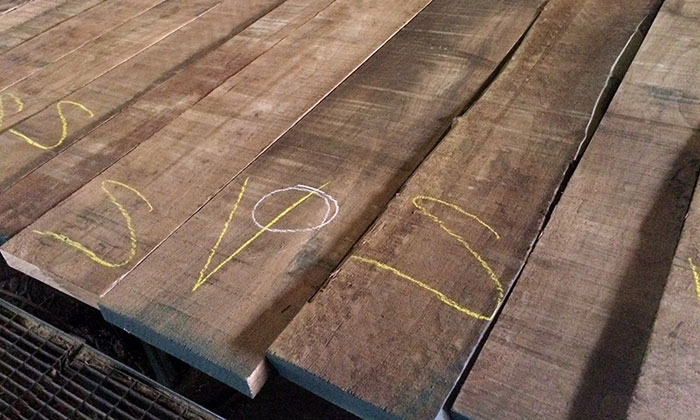 Yacht Cabin Basic Scenario
The initial specifications for the yacht cabin were reasonable for Teak, but not for Walnut. In order to adjust the plans to accommodate a different species, we collaborated with designers and carpenters and sales staff at the lumber yard to examine the way Walnut is graded and the sizes of Walnut available. (We'll look in greater detail at how Walnut is graded differently than most other lumber species, later.)
Because we live in an era of manufactured building materials and engineered wood products, it's important to remember that lumber is an organic product that cannot be made to fit our specifications. Instead, our designs must be created in order to make sense with the lumber which nature makes available to us; if we don't, we'll produce more waste than necessary, especially when we're working with unique species such as Walnut.
Yacht Cabin Species Accommodations
As our team began to consider the unique challenges of using Walnut rather than Teak (or any other exotic species), one issue emerged as a surprising challenge: knots. Unlike the famously clear, straight grain of Teak and other tropical hardwood species, Walnut comes with plenty of knots and other "defects." For a boat builder, this issue creates quite a conundrum. We discussed how to lay out parts in a way that would strategically avoid these unavoidable defects, ranging from knots and checks to wane and sapwood. Not only would such an approach help eliminate waste, but it would also save the customer money by avoiding the added expense of sourcing rare defect-free Walnut. This was what value engineering was all about!
While Walnut was already less expensive than Teak, we realized there would be a significant price difference between completely clear Walnut and FAS Walnut. Perhaps even more importantly, though, creating specifications that didn't require completely clear Walnut would be a more sustainable plan for future builds.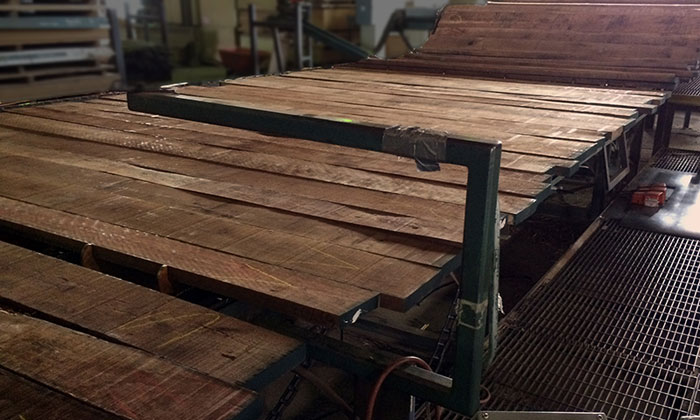 Yacht Cabin Lumber Inventory Considerations
As we worked with the boat builders on this project, we learned how we could purchase Walnut lumber to better accommodate that industry's changing needs and now keep inventory of higher grade Walnut in stock. Without a market for such high-end lumber, we could not justify keeping an inventory of it; however, with a specific buying plan in place for a particular customer, we're glad to pull boards that fit their requirements.
Value engineering, in this case, allowed us to come up with a plan to reduce waste, meet the customer's needs, and save money all around. We call that a win.
Continue Reading About the Lumber Industry
• What We Love About Jatoba Decking
• What We Love About Red Balau Decking
J. Gibson McIlvain Company
With its headquarters located just outside of Baltimore, the J. Gibson McIlvain Company (www.mcilvain.com) is one of the largest U.S. importers of exotic woods. As an active supporter of sustainable lumber practices, the J. Gibson McIlvain Company has provided fine lumber for notable projects throughout the world, including the White House and Capitol building. Contact a sales representative at J. Gibson McIlvain today by calling toll free (800) 638-9100.